Rescue & Care for Special Needs Children
In late 2018, the Honduran Childcare Agency DINAF decided to shut down an orphanage where 17 special-needs orphans were being neglected and abused. The conditions were appalling. Some of the children were kept in cages, and there was only one caregiver for a 24-hour shift. One. Each and every child has a severe disability and complex medical needs.
And just two weeks before Christmas they had no place to go.
DINAF called the director of Nuestros Pequeños Hermanos (NPH) Honduras because this home has a history of caring for special-needs children both on their main campus and a more specialized facility called Casa de Los Angeles for those children with severe disabilities. Thanks to our generous donors, The World Orphan Fund built a special-needs house at NPH in 2013, so they had the capacity to accommodate these 17 children, but couldn't meet their staffing and medical needs. To properly care for them, they needed $133,000 for staff and medical expenses for the next two years. Without financial assistance, NPH could not accept these children.
It was an enormous amount of money to raise on such short notice, but if we didn't step up, where would these abused disabled kids go? We sent an emergency email off to the World Orphan Fund board. One board member suggested we reach out to a Wisconsin foundation that helped fund the Walker Center for Childhood Development. We had literally just sent them a thank you for helping with the Walker Center. The last thing we wanted them to think was that we saw them as a piggy bank. We decided to reach out but told them we knew it was a last minute request and we'd understand if they couldn't help this time.
Then God stepped in.
For a variety of reasons, the foundation had been postponing their final board meeting for the year. The meeting was originally scheduled for September but was cancelled. They tried again in October but couldn't make it happen. As it turned out, the foundation board would be finalizing their grants in December. The EXACT week NPH had asked us for help. They called us with the good news that they had approved our entire request for $133,000.
But that was only the beginning. Now, the staff and volunteers had to stabilize and transport 17 children with severe disabilities the more than five hours from San Pedro Sula to the orphanage. Steve O'Mahoney at NPH described what they saw when they arrived for the children. "When we arrived to this home … I've never seen anything like it. The conditions these kids lived in were deplorable. Each of the children was in like a baby's cot, but with tall barriers about six foot high. And all of them just in this room just locked in their little cages. Like animals."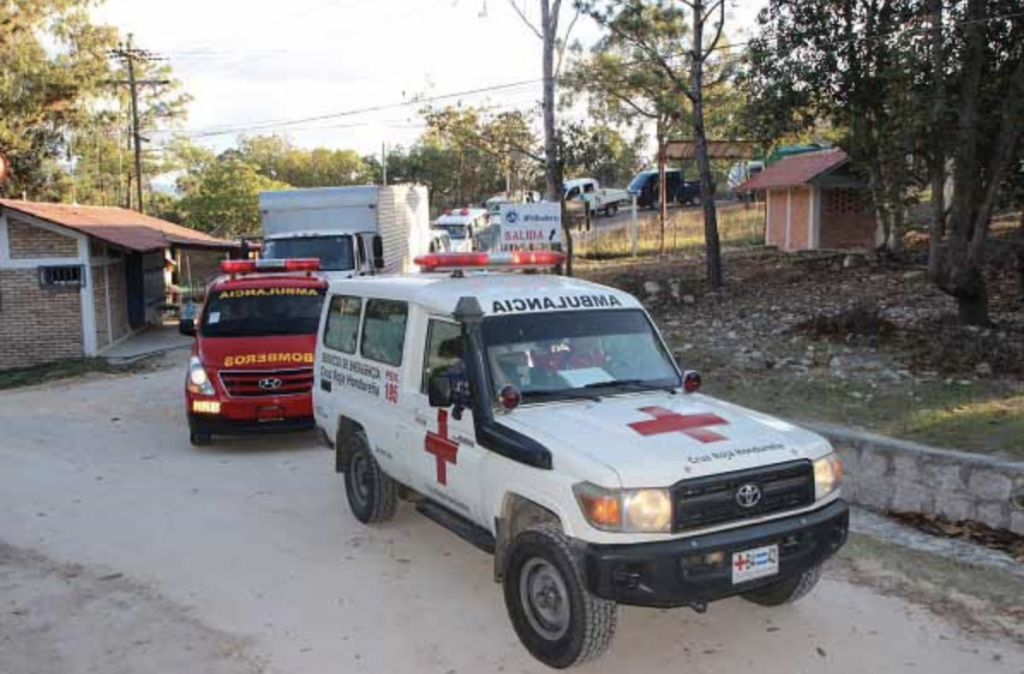 A team of twelve, including two therapists, three nurses, two doctors and five volunteers quickly evaluated the children. What medications did they take, how often do they take them, when was their last dose? When did they receive their last meal? What are the dynamics? Everything had to be understood and planned out. With help from the Honduran Red Cross and local firefighters they made the long drive south.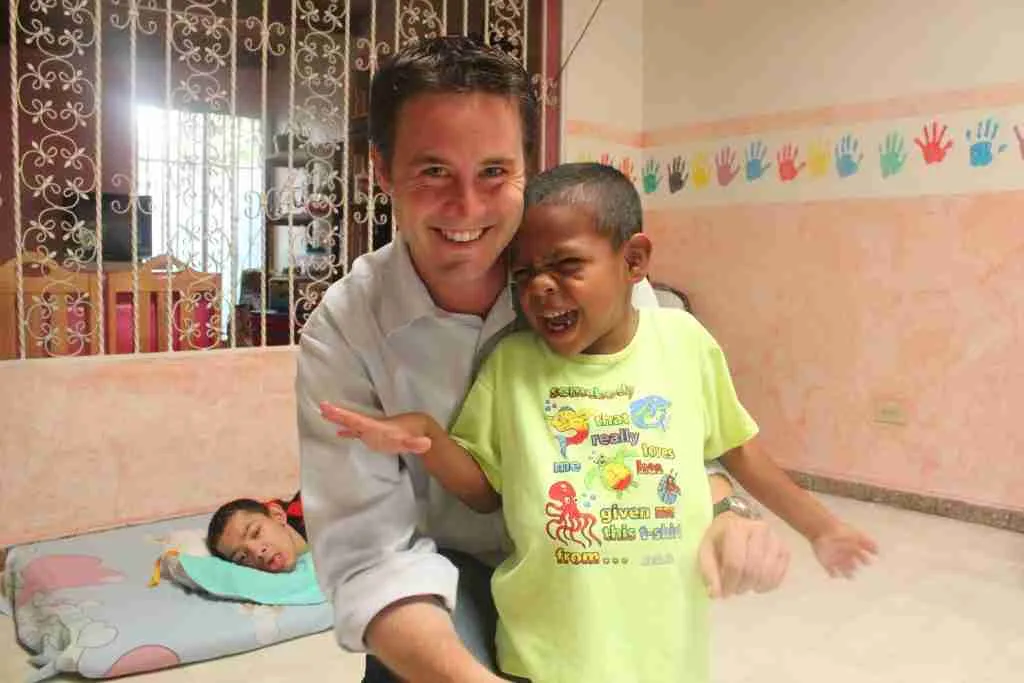 The orphanage came together to welcome their new brothers and sisters home with open arms and gracious hearts. College and high school kids back home on break put the furniture together while the younger kids decorated the houses with balloons and signs that read, "we welcome you with love." The children's names were in colored cutout hearts on the walls.
A few weeks later, we were able to visit the kids now living in two houses at NPH Casa San Andreas and Casa San Juan De La Salle. As we approached San Andreas, the first child to greet us was Danilo. He had a huge hug for everyone and held my hand for most of the tour. And then there was Geovany, who likes to greet everyone with an enthusiastic "What Farts!" in Spanish. Once we all stopped laughing, staff explained he must have picked up the slang for "what's up" at the orphanage in San Pedro Sula.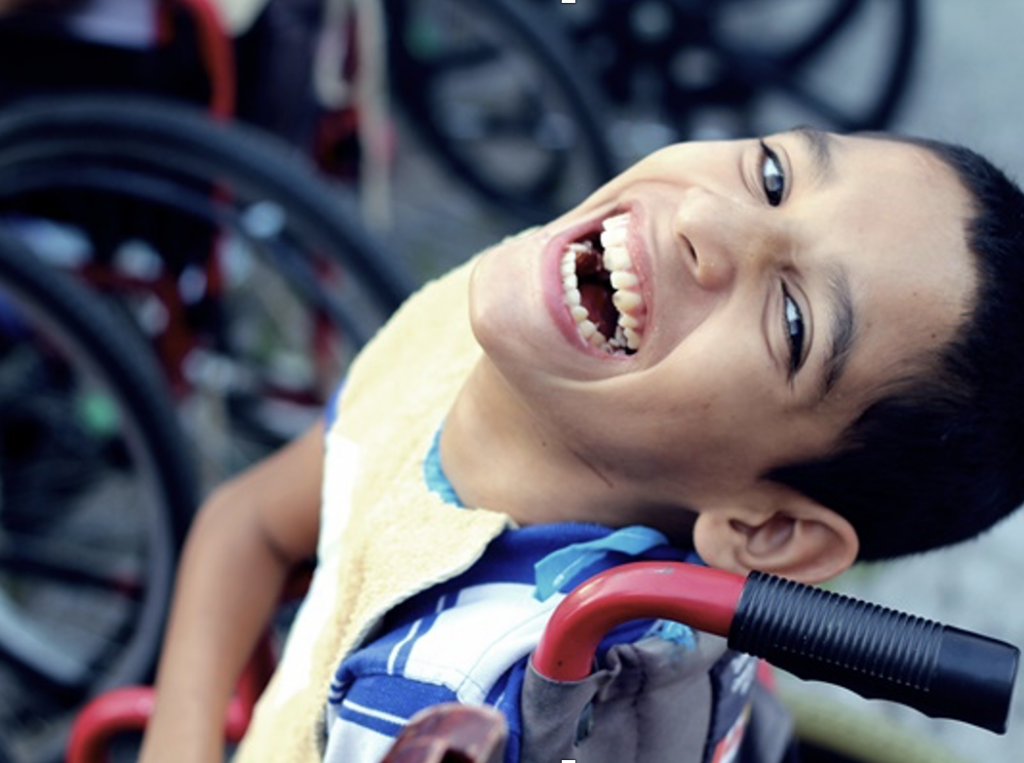 Then we headed over to San Juan de La Salle, the home we built in 2013. The house was full of activity. We recognized a young boy name Henry we had met six years ago. Henry liked to run from his caregivers whenever he had the chance, and the staff was constantly chasing him, so they built a huge play area behind the house where he could run to his heart's delight. We were amazed. The last time we saw him, he was being fed by a staffer. Now, here he was sitting at the table and proudly eating his lunch on his own with the other children.
We knew that overcoming the abuse and neglect they've suffered will take some time, but now they are now thriving because they are in a safe, loving place with proper staffing and daily activities and therapies.